Jambura Nursing Journal (JNJ) provide a forum for original research and scholarships relevant to nursing and other health-related professions. JNJ is a scientific peer-reviewed nursing journal which is published biannually (January and July) by the Departement of Nursing Gorontalo State University, Gorontalo Province. The scope of the article published in this journal deal with a broad range of topics, including:
Nursing Basic
Management Nursing
Nursing Medicals Surgery
Nursing Critical
Nursing Community
Nursing Psych
Nursing Geriatric
Nursing Family
Nursing Maternity
Health Women
Nursing Children
Education in Nursing
Midwifery
Psychology
Promotion Health
Health Work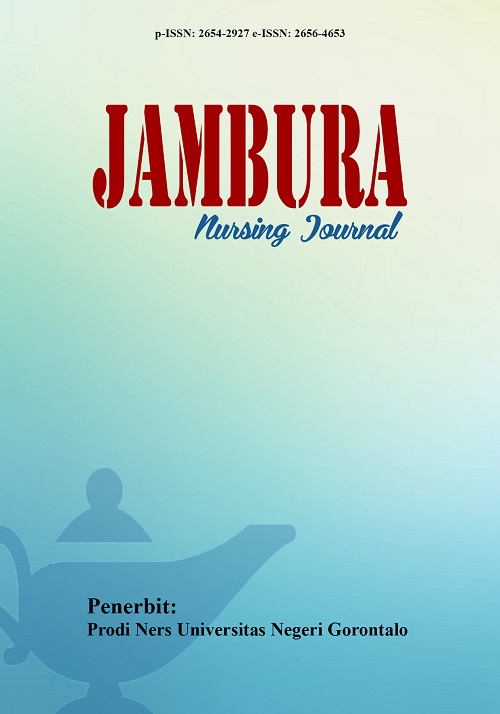 Announcements
No announcements have been published.
Vol 3, No 2: July 2021
Table of Contents