Jambura Journal of Linguistics and Literature is a scientific journal published by the Indonesian Language and Literature Department, Faculty of Letters and Culture, Gorontalo State University. This journal contains manuscripts of the results of analysis, study, research, application of theory, and literature review, in the fields of Linguistics, Literature, and Language and Literature Education. This journal aims to provide a venue for academicians, researchers, and practitioners for publishing the original research articles or reviewed articles. The scope of the articles published in this jurnal deals with a broad range of topics, including:
Linguistics; phonology, morphology, syntax, discourse analysis, psycholinguistics, sociolinguistics, and critical discourse analysis.
Literature: local literature studies, Indonesian literature, foreign literature studies, children literature, literature studies for character education, and other literary studies.
Language and Literature Education: curriculum development, learning methods, learning materials, learning media, assessment, Indonesian language learning across curricula, information and communications technology in Indonesian language learning, language skills, and other Indonesian language learning analyses.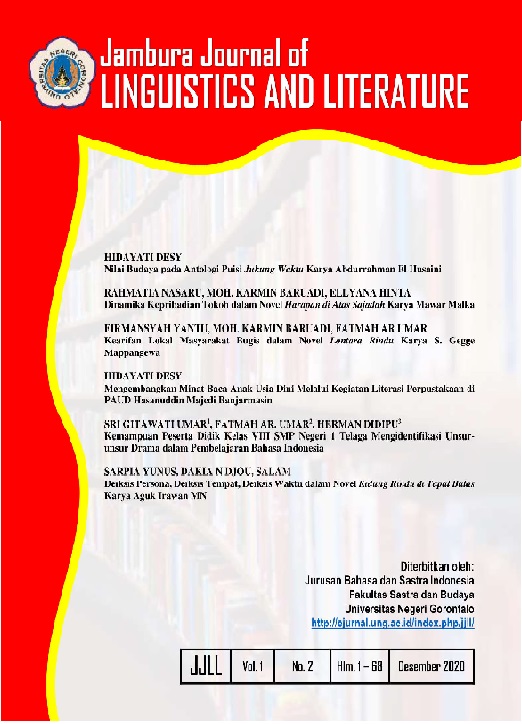 Announcements
No announcements have been published.
Vol 4, No 1 (2023): Vol. 4, No. 1, Juni 2023
Table of Contents
Articles