Jambura Fish Processing Journal (JFPJ) is a peer-reviewed journal published by Departement of Fish Processing Technology Faculty Fisheries and Marine Science Universitas Negeri Gorontalo. JFPJ publish twice a year in December and June.Scope of journal are fish processing, fisheries biotechnology, sensories of fish product, diversivication of fish product and fish processing equipment.
P-ISSN : 2655-3465    E-ISSN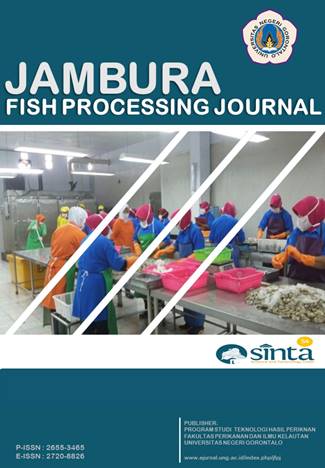 Announcements
No announcements have been published.