Journal of Economic and Business Education
Journal of Economic and Business Education with [E-ISSN: 2963-508X] & [P-ISSN:2963-5160] is a research based journal handled by the Faculty of Economics, State University of Gorontalo, Indonesia. This journal is published in  January, May and September of the current year. The first publication will be presented in 2023. The Journal of Economic and Business Education considers articles on Economics, Accounting, Management and Economics Education research. In addition Microeconomics, Macroeconomics, Development Studies, Behavioural Economics, Human Resource Management, Finance, Leadership Management, Marketing, Banking Studies, Small and Medium Business, Stock Market also will be focused in this journal. Moreover, others field research on education includes Learning Methods and Models, Teachers, Students and Learning Outcomes will available. There are many more problems related to economics studies and educational issues. Therefore, the Journal of Economics and Business Education only publishes original research on Economics, Management, Accounting And Economic Education in Indonesia, and abroad. This journal aims to publish scientific articles from researchers from Indonesia and overseas.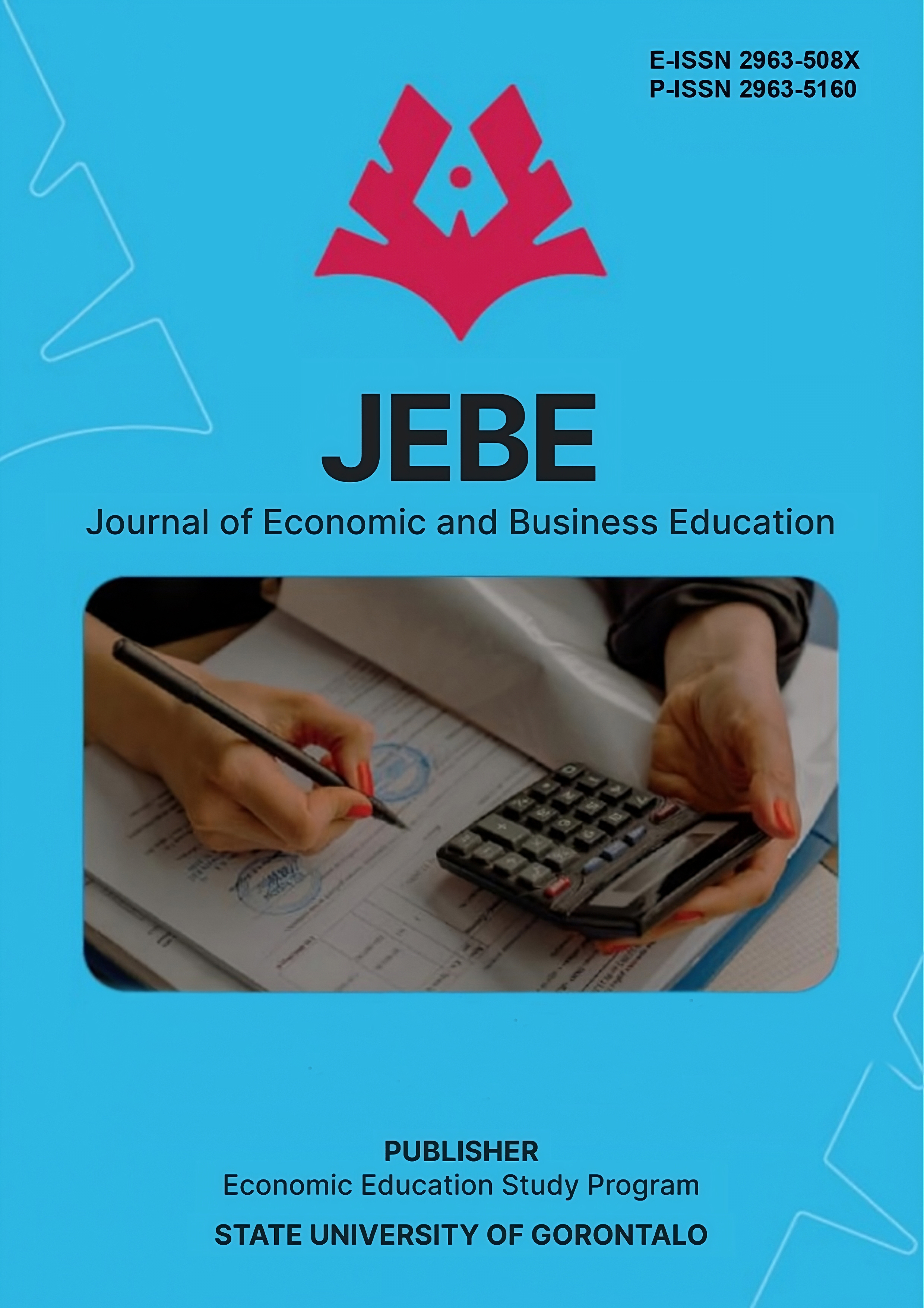 Announcements
No announcements have been published.
Vol 1, No 2 (2023)
Table of Contents
Articles